CYC member Boye Knitting & Crochet sells so many amazing tools that help you knit, crochet and yarn your way through every kind of project imaginable. While Boye is most known for their knitting needles and crochet hooks, they have many other tools as well.
Enter the Boye Large Comfort Grip Latch Hook. Artist Jackie Lawrence created dozens of latch hook panels for her installation "An Impossible Reality" as part of the Intangible exhibit at Sweet Tooth Hotel. Latch hooking is a yarn technique in which you use a hinged hook to pull yarn through a backing material to form a knotted pile from short, pre-cut pieces of yarn.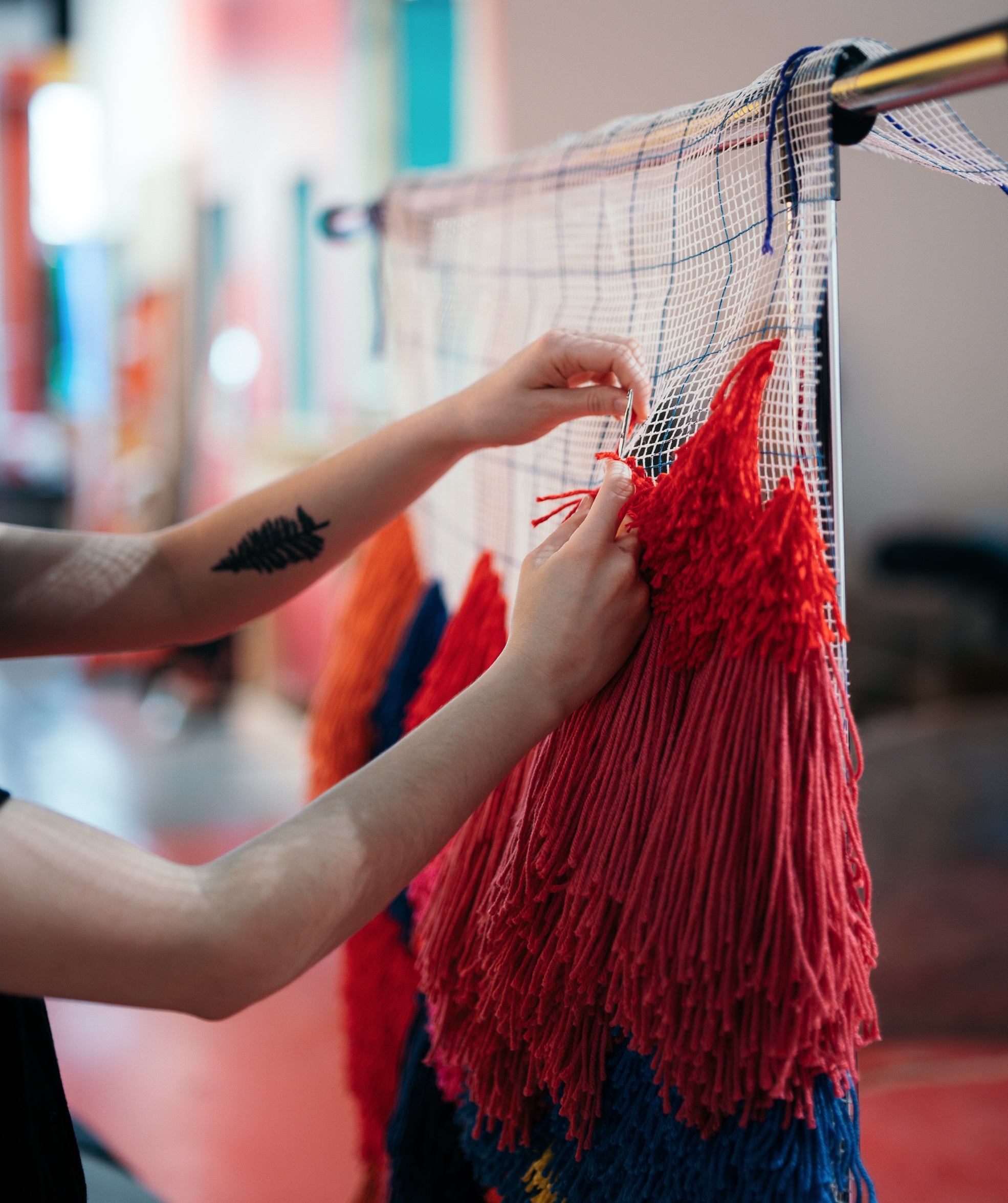 Latch hooking may sound simple, but it is actually a labor-intensive process. You first have to cut hundreds of strands of yarn in varying lengths to prep your piece. You then use a latch hook to, like the description says, pull yarn through a material, usually a latch hook canvas, to create knots of yarn that hang from the canvas and create a rug-like texture.
No one knows the hard work it takes to create a beautifully full and textured latch hook piece better than Jackie. She worked for several months to create over ten latch hook panels, some as large as 3 feet by 20 feet, for her installation. In order to maximize her time and minimize the stress on her hands, Jackie used the Boye latch hook.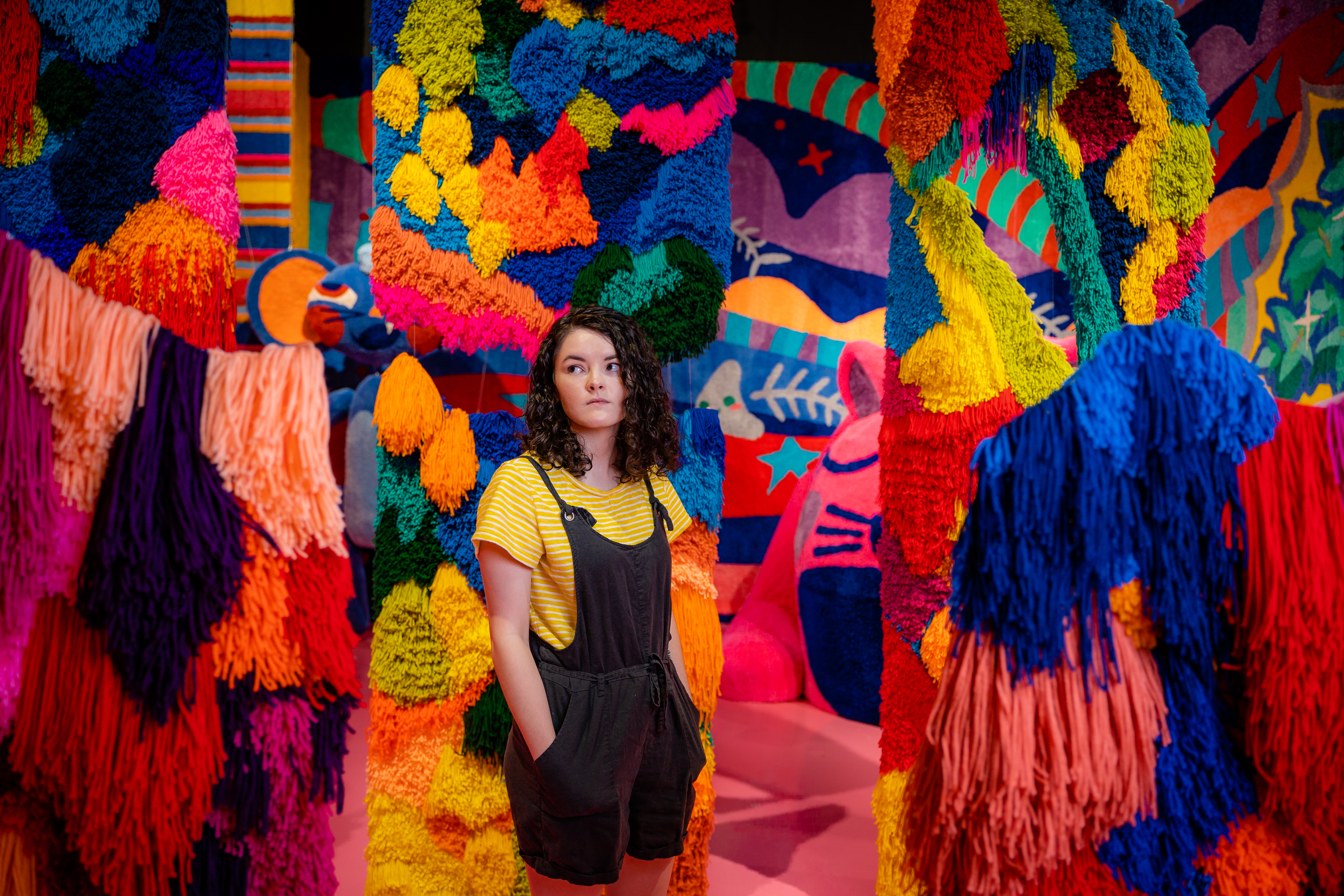 There are many reasons why this latch hook is amazing, but who better to tell you than Jackie herself? Keep reading to find out Jackie's top five reasons why the Boye ergonomic latch hook is the key to effortless latch hooking!
1. The Boye ergonomic latch hook is comfortable to hold! Jackie says, "I could work for hours without my hands cramping."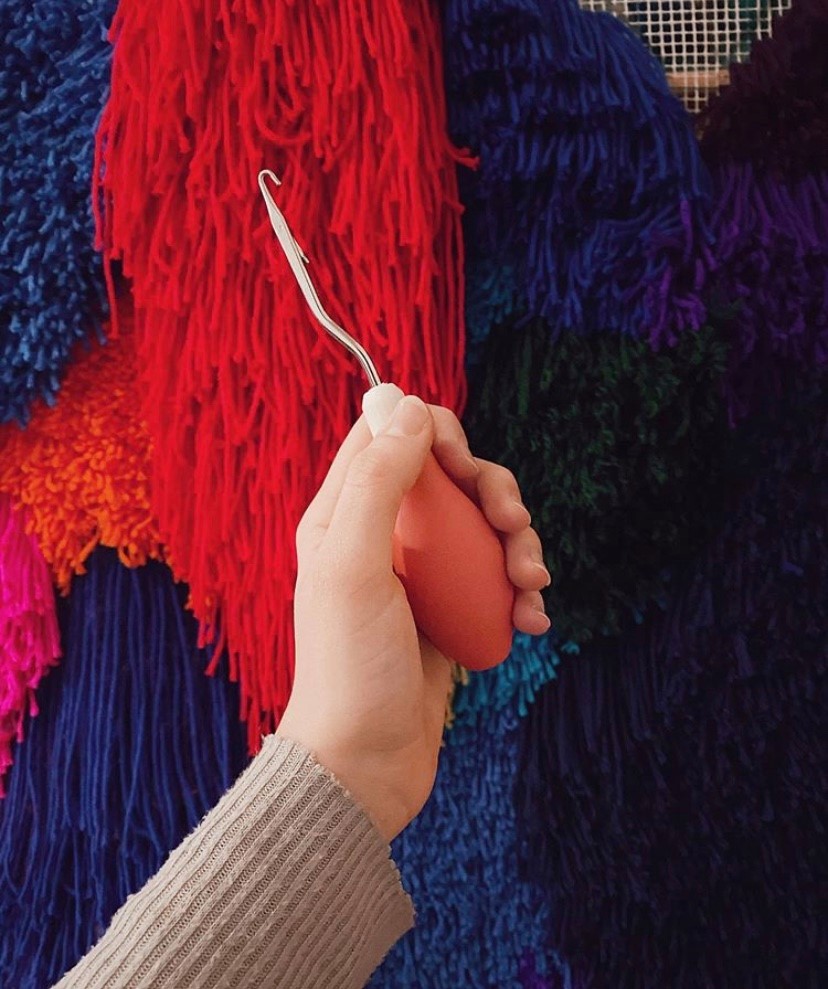 2. The Boye ergonomic latch hook is durable! Jackie says, "The hook lasts longer than other brands."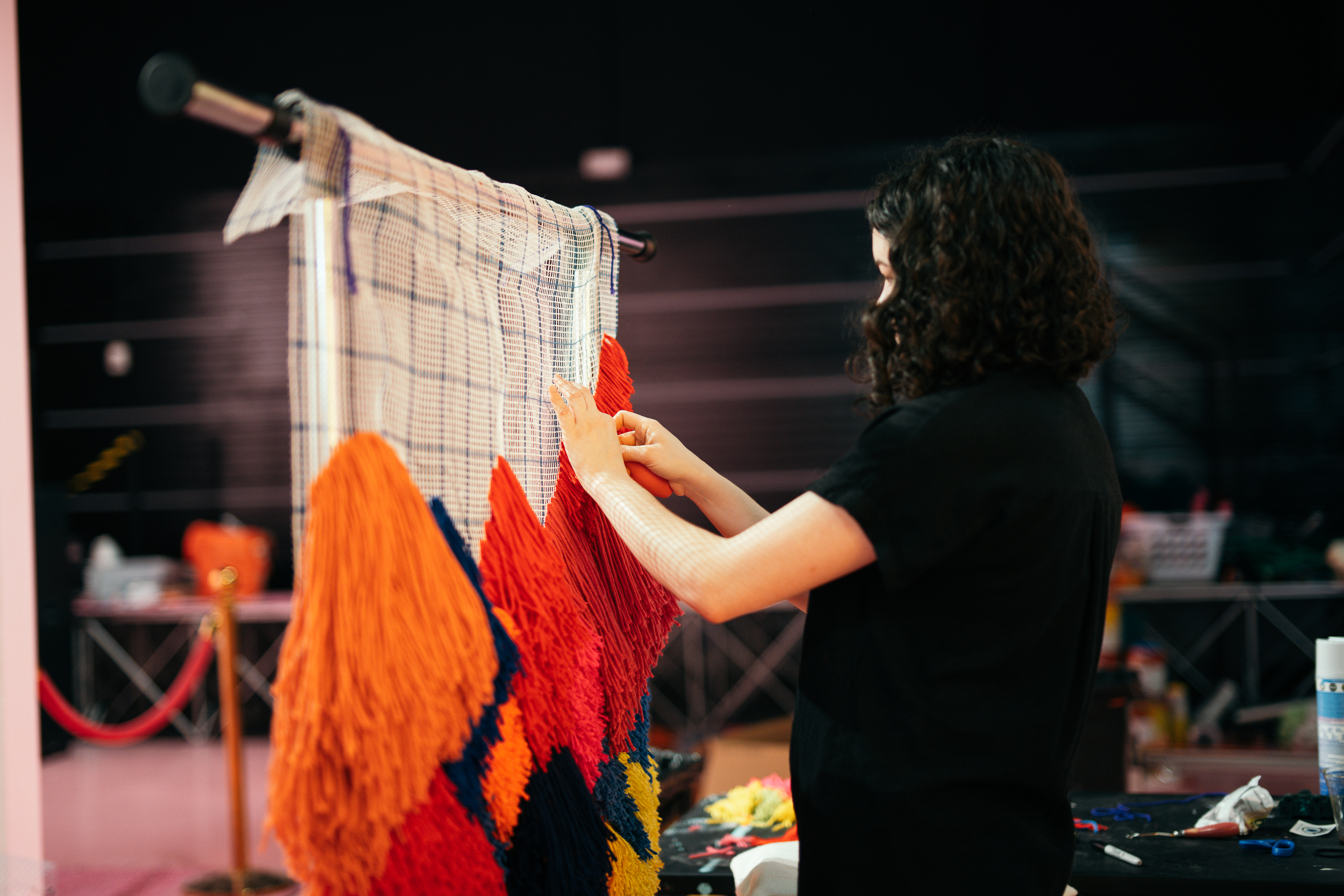 3. The Boye ergonomic latch hook comes in different colors, so you can pick your favorite!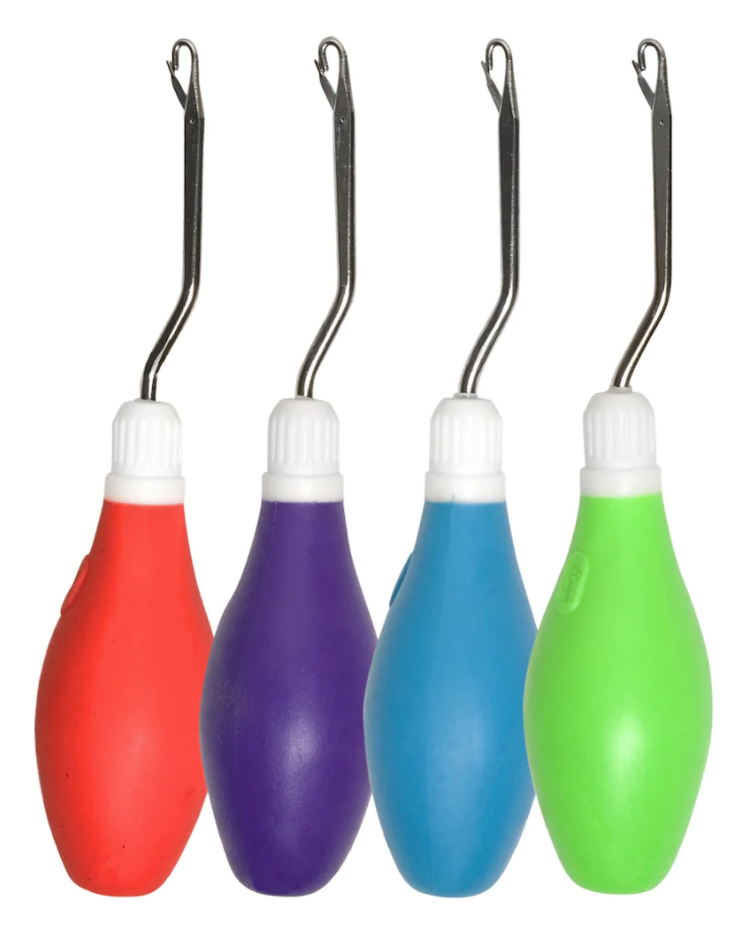 4. The Boye ergonomic latch hook's hook size enables you to grab multiple strands of yarn at a time!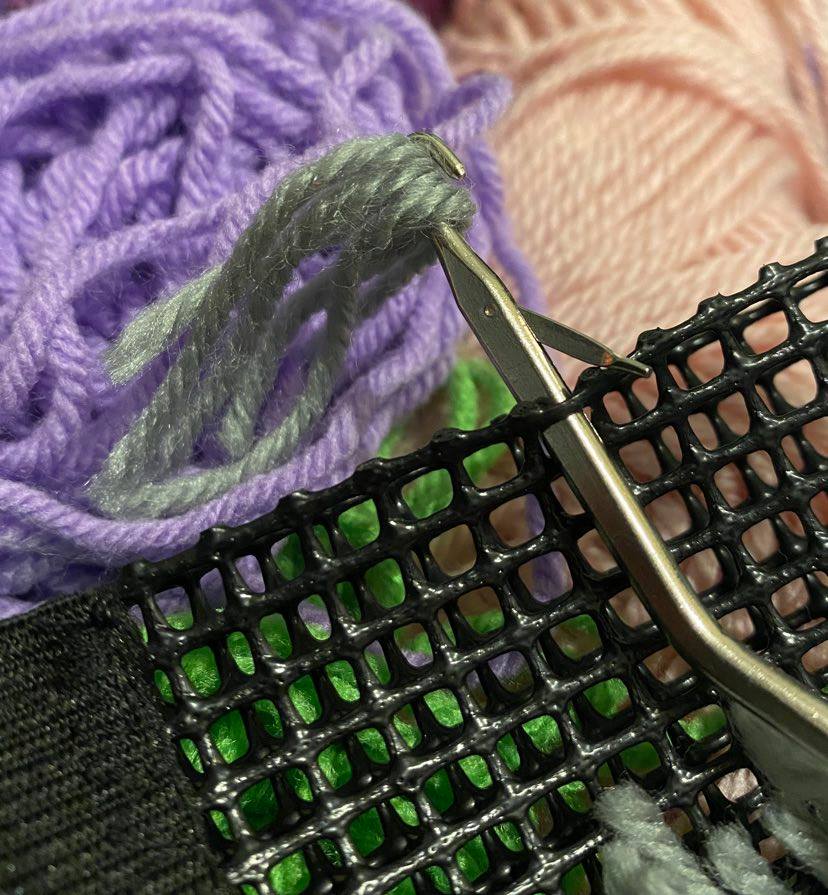 5. Lastly, because the Boye ergonomic latch hook is bigger than a lot of other latch hooks, it's easier to find it if you accidentally drop it in your yarn stash!
And there you have it! We hope you enjoyed this post all about the Boye large ergonomic latch hook. If it inspires you to pick up latch hooking yourself, you can get the latch hook online here!