Jessica Carey of The Hook Nook is a crochet and knit enthusiast, designer and influencer whose passion for all things yarn, style and the color pink led her to create her blog. Today, she has over 120,000 followers on Instagram and regularly posts about her latest projects, what's going on in her life and ins and outs of running a yarn business.
Without further ado, we are happy to share with you The Hook Nook's Happy Place!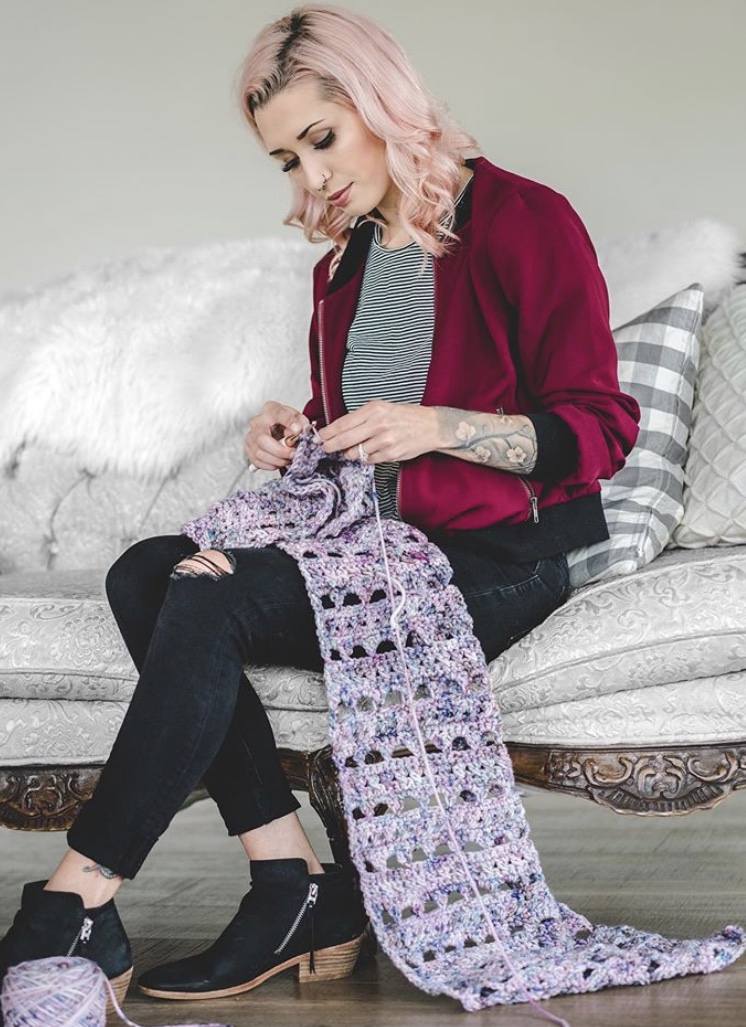 What system do you use to organize your yarn?
On the average, yarn is usually not organized outside of "all new yarn can fit right here so this is where it goes". When I finally have a moment to organize in a way that makes sense, I like to organize by brand and fiber type. All brands will go together and then sub-organized by type and color. However, I don't remember the last time I had a chance to do this.. maybe I just created my new weekend plans.
What furniture/storage systems do you use to organize your yarn?
I love to use anything that exposes the yarn such as shelving units. I also love cabinets because then the skeins that have been used and aren't "pretty" can be shoved somewhere hidden and all the full skeins are still beautifully on display.
How do you like to de-stash?
I love to give yarn to friends!! I have so many friends who either knit or crochet and being able to share the excess I have with them makes EVERYONE involved so happy. Plus, when they make things with what I've given them, it makes that project so much lovelier knowing the materials were gifted!
More often than not, what colors are always in your office/yarn corner?
Would it be surprising to say pink? Ha! I also love to use grays, whites, blues, and burgundy. Honestly, I feel like yarn stash's should resemble your own kind of rainbow. Allllllll the colors that make you swoon!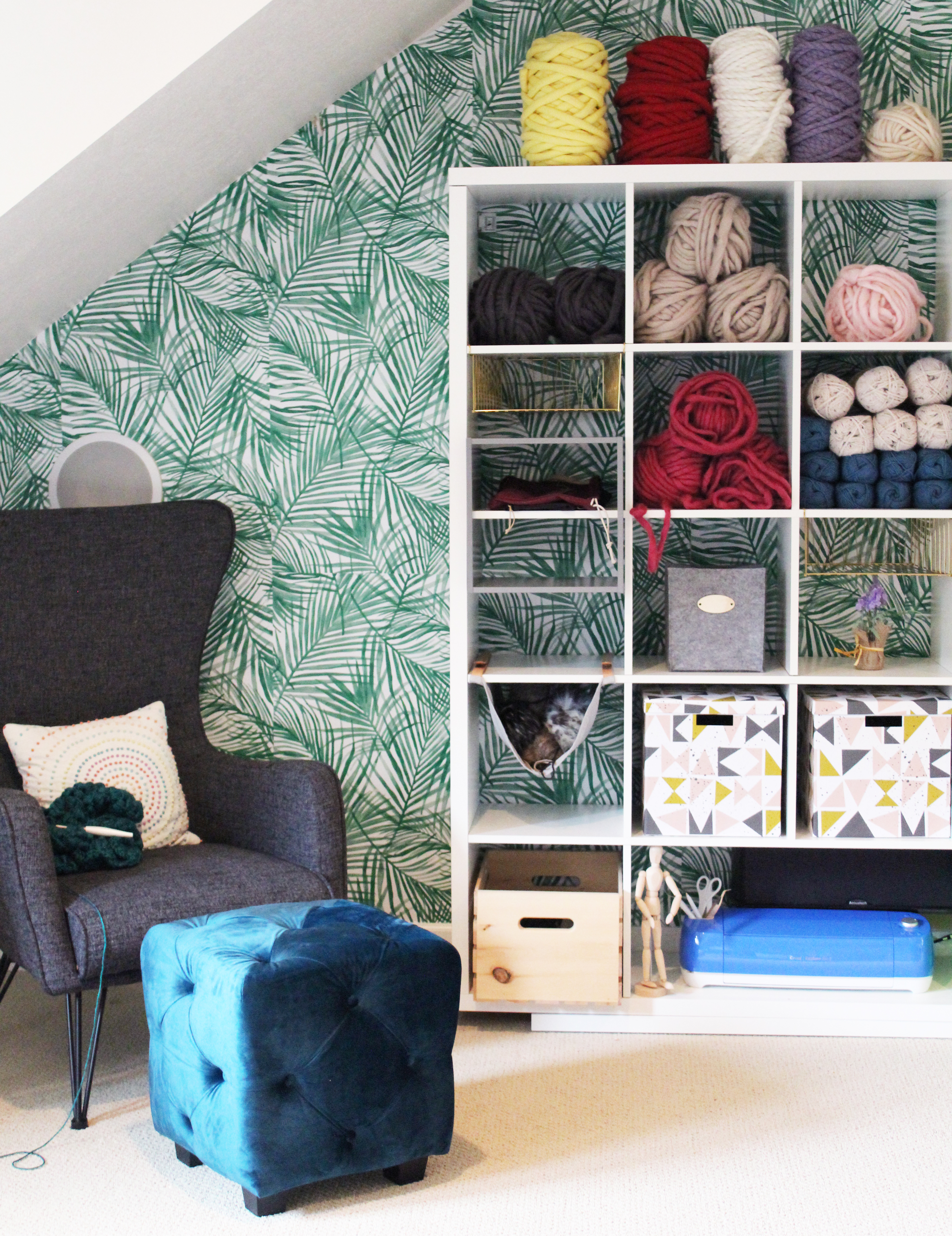 Do you like to work in the same space where your yarn is stored? Why or why not?
Yes. Being able to be surrounded by and see all of the colors, textures, fibers creates a serious inspirational environment. Creativity breeds creativity.
When you are working on a project, do you have a specific spot you put it when you aren't working on it, or does it follow you around beyond your space?
My projects definitely have their bedroom in my office (because, kids) but I also am more than happy to bring it all around with me when I know I will be able to fit in a few stitches.
How important is a well-organized yarn corner/office to your mental wellbeing?
So, so important. Having a space that's "mine" for me to explore my ideas and creativity is such a game changer. We all owe it to ourselves to feed the parts of our soul that allow us to be full in ourselves so we can overflow into others. Take care of yourself, boo.
Where did you purchase everything shown in the photos you submitted?
Amazon, Target, IKEA, and JOANN are the main places!
Share any tips or advice you have for someone who is trying to reorganize their stash.
Keep all the yarn that excites you, donate or share the ones that don't spark joy. Organize all of the kept ones in a way that you can see what your options are, keep them safe from environments, and just create the space in a way that every time you enter that area, your face lights up and you can't even wait to begin on your next project.
Share any current projects or promotions.
I've got a TON of stuff going on right now and can only say to keep following along! I am also currently writing my first book which will be released Fall 2020. I also am currently partnering with JOANN each month by creating projects and sharing them on the blog! We also open up the blog to Makers from all around the world, in all seasons of business (or lack of formal business) to share their creativity and projects and inspiration with our community. Be sure to keep checking back for new projects weekly!!
Photos courtesy of Jessica Carey.