Boye Needle was founded in 1906 when James H. Boye and two businessmen from the sewing machine business joined forces. Boye Needle Company was launched with a patented, revolving cabinet called the "Rotary Case," which housed sewing machine needles, shuttles and bobbins suitable for a variety of home sewing machines. This was a tremendous innovation at the time as consumers had difficulty finding the correct needles and other replacement parts for their sewing machines.
The Rotary Case was very successful and supported Boye's expansion into sewing machine parts and accessories such as belts, oil and screwdrivers along with sewing needles and sewing notions. In 1917, Boye introduced the first complete line of crochet hooks made in America. Through years of development, Boye became recognized as the premier supplier of crochet hooks and knitting needles. Today, the Boye brand is housed under Creative Simple Solutions (CSS) Industries and continues to create innovative products.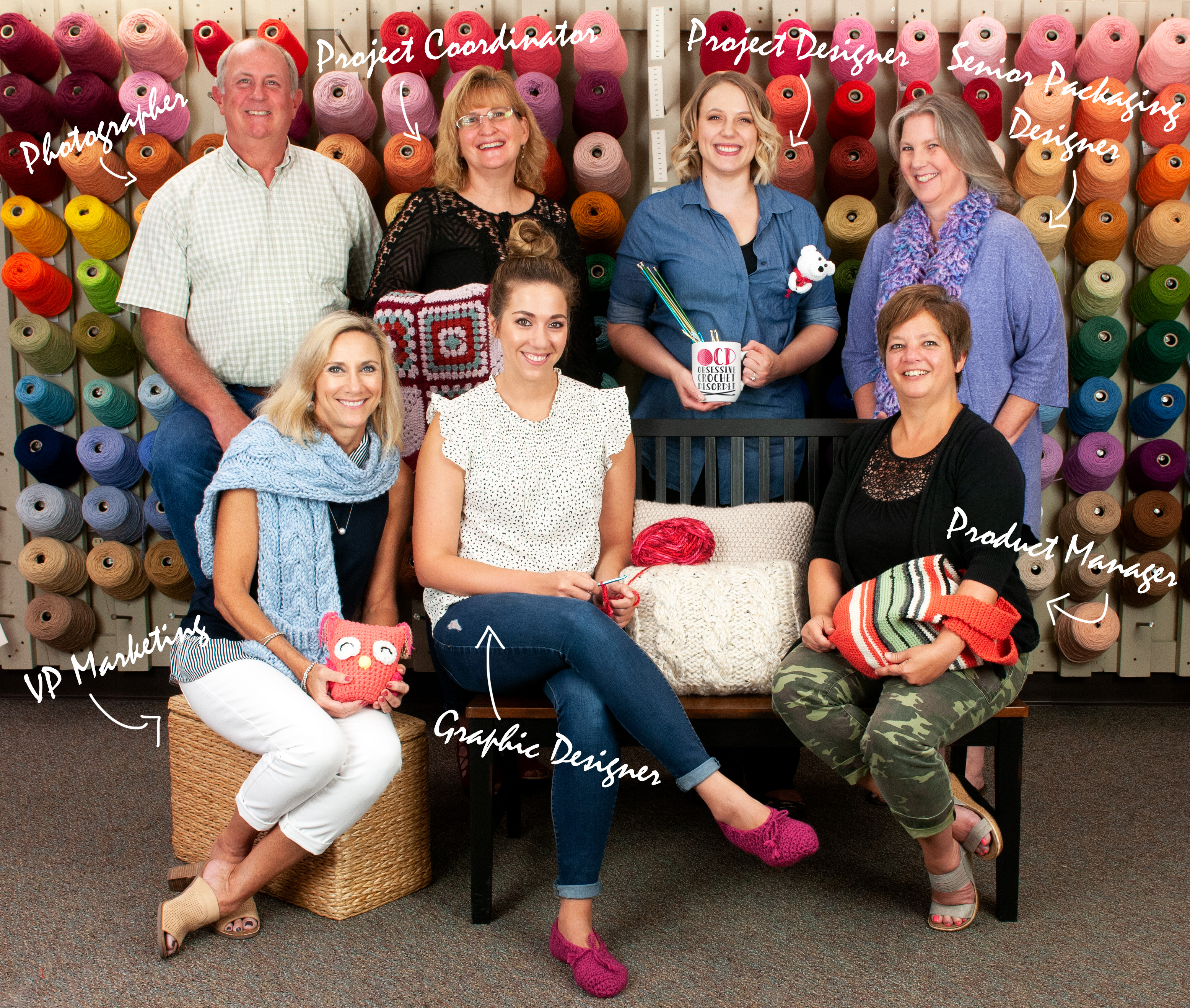 Boye sells a variety of tools needed for knitting, crochet and other fiber crafts, such as knitting needles, crochet hooks, punch needle supples, stitch holders, latch hooks, accessory kits and more. One of the really innovative products they offer is a Crochet Planner and a Knitting Planner to help you store patterns you want to try, organize ongoing projects, keep track of project pictures for reference and so much more. There's even a free project offered each month in the planner!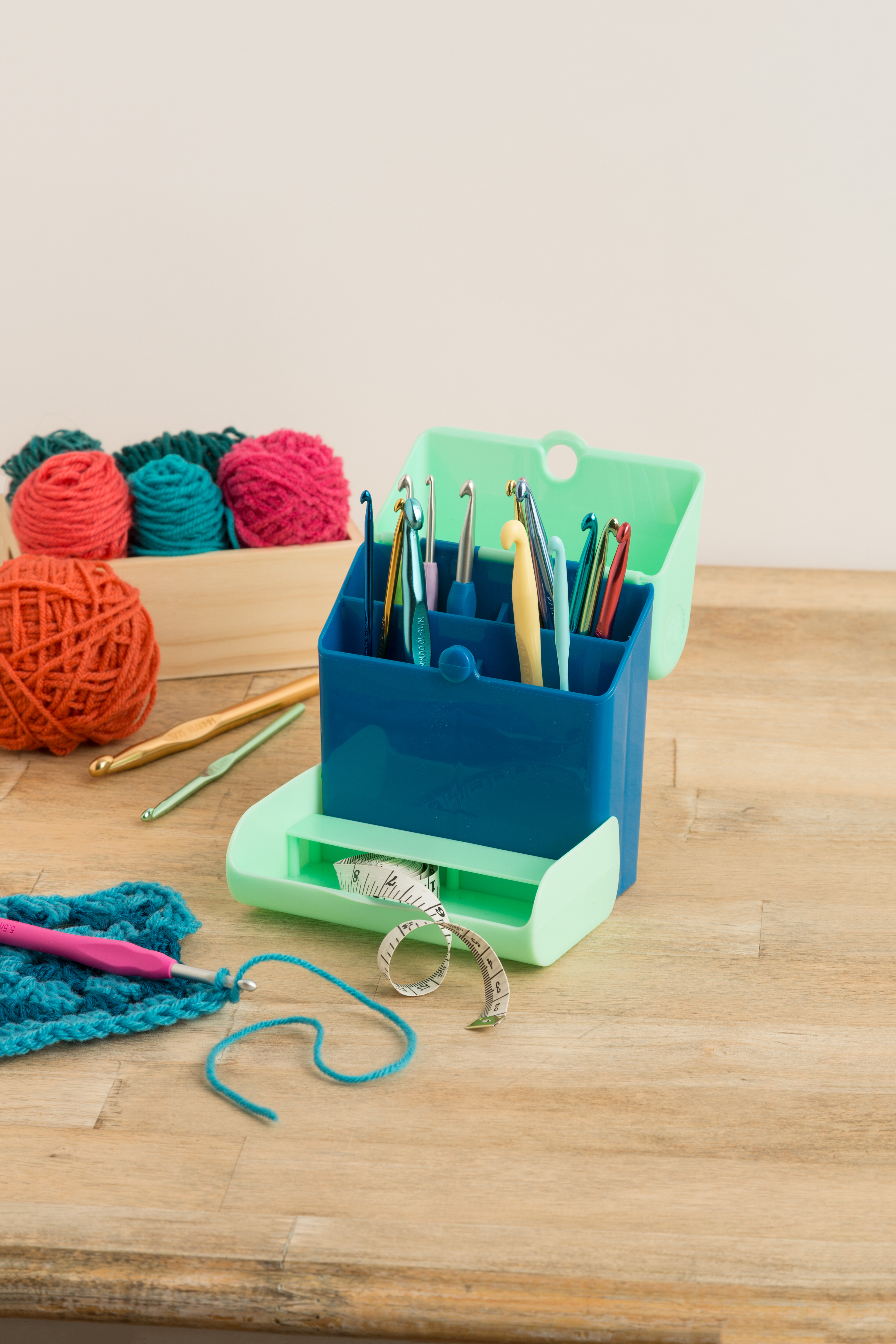 Assortment of Boye crochet hooks
For all the loom knitters out there, Boye sells a variety of knitting looms perfect for every project. Their assorted round knitting loom set comes with four different size looms that can make hats, booties, scarves and more. The I Taught Myself To Loom Kit is perfect for beginners looking for a project to get them started on their loom knitting journey. There's even a loom pen that works with any of the looms and makes it even easier to wrap yarn around the loom pegs.
Each loom comes with a loom hook, a yarn needle and easy instructions that help you on your way to loom knitting all the projects of your dreams. Some loom sets even come with free patterns to help you get familiar with reading loom knitting patterns! You can find information on how to read these patterns in CYC's Standards & Guidelines.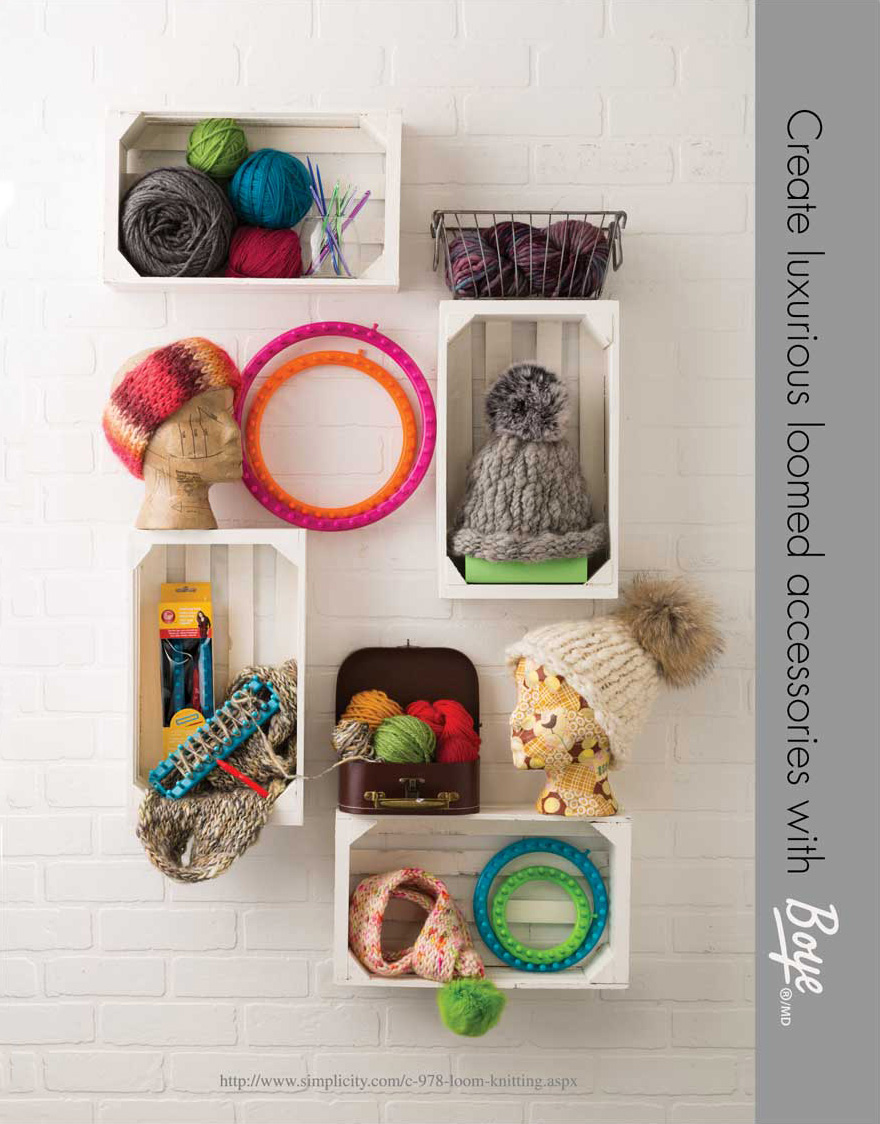 Boye's selection of knitting looms help you make a variety of projects
Boye also sells accessory tools to help you spruce up your knit or crochet projects. The Pom Pom Tassel Maker lets you create pom poms and tassels in minutes. You can make 10 sizes of pom poms ranging from .75" to 6" and 11 sizes of tassels ranging from 1.25" to 6.25". The Pom Pom Tassel Maker can be used with yarn, embroidery thread or any other textile. Each set includes a tassel machine card, 8 pom pom arches, 2 pom pom circles and a handy case to keep all the pieces together.
Boye's Pom Pom Tassel Maker comes with everything you need to make any size pompom or tassel!
Now that you know about all the awesome tools that Boye has to offer, what are you waiting for? Follow Boye on Facebook and Instagram, check out their website and head to your local craft store to find all the tools you need to get started on your next fiber project!