Clover Needlecraft. The first word of this company's name might seem odd for a business that sells knitting, crochet, quilting and sewing tools. But when you hear the story behind the name, it makes sense.
It all started when a young college student named Toshio Okada would study in the park and use clovers to bookmark his pages. When Mr. Okada later founded the company, he remembered the hard work and dedication it took to succeed in his studies and all the clovers stuck between the pages of his books.
In 1948 Clover officially became the brand. What began as a wholesale company of needles and handicraft accessories soon became a manufacturing company, with the use of machinery designed to capture the vision of the engineers to create the tools Clover sells today.
In 1983, Clover USA was established in Los Angeles. Clover USA was given the name-Clover Needlecraft Inc., selling Takumi Knitting Needles. Later, the US line grew to patchwork quilting tools and sewing notions. With the support of its parent company, Clover USA has become a substantial brand in the artisan world of North America.
One of Clover's most popular products is its Takumi line of knitting needles and crochet hooks. Why Choose Takumi? There are so many options and they all come in bamboo. Clover carries straight single point needles, double points, circulars and interchangeables.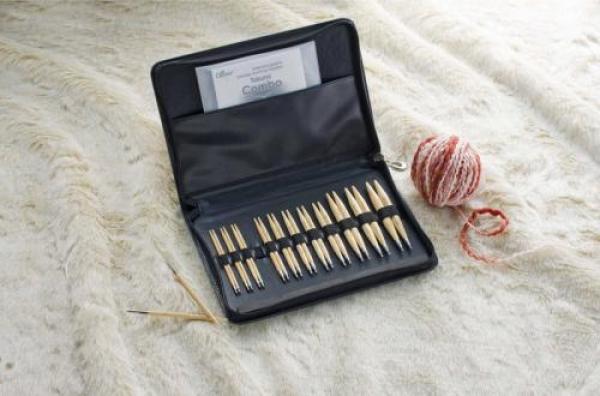 The newest addition to the Takumi collection is the Interchangeable Tunisian Crochet Hooks. They are sold individually and in a set and sizes are available from E (3.5mm) to L (8mm). The cords and stoppers are even consistent with the Interchangeable Knitting Needles! Check out the promotional video for Takumi products.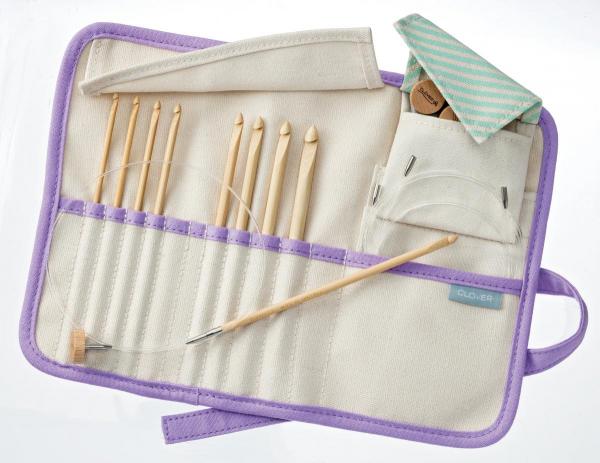 Clover also sells pompom makers, which come in a variety of sizes ranging from extra small to extra large. The also have two sizes of tassel makers (small and large). You can use any yarn you want with these tools to accessorize your favorite purse or finish off a throw pillow.
Clover even has an online "Tool School," which has several sessions that teach you how to use their various products, from the needle felting tools to the Amour steel crochet hooks.
Now that you know about all the awesome products that Clover sells, check out their website to get your next project started!