Prime Publishing LLC is an online publishing company based outside of Chicago that creates women's lifestyle content in the crafting and cooking niches. Prime was established in 2009 with just two editors and they continue to grow! With a staff of over 50 editors across their Illinois, Florida and Pennsylvania offices, they now own and operate a group of 35 crafting, DIY and cooking sites and serve a subscriber base of nearly 7 million readers with a social following of 4.8 million fans and followers across various platforms.
Their goal is to provide five minutes of fun for their readers and site visitors every day, and they accomplish this by offering free projects and recipes, videos, giveaways, tips and tricks to their readers at no cost. They are always looking for designers, bloggers and companies to work with, and they offer a variety of ways to collaborate together, including guest posts, content swaps, Facebook Live demos, you name it!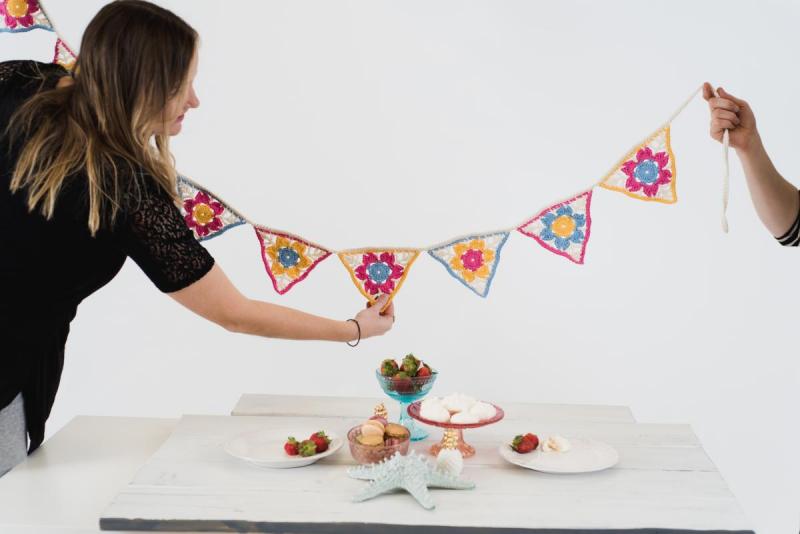 They started with FaveCrafts.com and RecipeLion.com and quickly grew by launching more niche sites, including the yarn community favorites AllFreeCrochet.com and AllFreeKnitting.com. Since then, they have added a thrifty living website to their collection of websites, CheapThriftyLiving.com, and have expanded to provide premium content opportunities through their two digital magazines, I Like Crochet and I Like Knitting, and their two print magazines, Rug Hooking and Wildfowl Carving. They even launched a series of cookbooks in partnership with Macmillan Publishing featuring their in-house chef and executive producer, Addie Gundy.
In the coming year, Prime Publishing is working to expand their I Like Crochet and I Like Knitting premium products to include multiple levels of memberships – from a light (free) membership, to a magazine club and book club. They also plan to launch a series of premium content cooking classes featuring Addie Gundry and the RecipeLion Test Kitchen, as well.
Aside from providing five minutes of fun in their consumer's day, the staff at Prime Publishing is always looking for new ways to connect with their readers and the community. Over the years, they have partnered with a number of different charity organizations, including Project Linus, Operation Christmas Child, Warm Up America! and more. In fact, they once collected more than 6,300 knit and crochet red baby hats for the American Heart Association and their "Little Hats, Big Hearts" initiative!