Red Heart. To the average joe, these two words together might not mean much. But to the yarn crafter, Red Heart equals joy.
For 80 years, Red Heart has been one of the most recognized brand names and at the center of joy-filled memories for the giver and the receiver of hand-made, one-of-a-kind creations given from the heart.
Red Heart works with a lot of different bloggers, designers and crafters in the yarn world, who they call "Joy Creators." These people combine innovative designs and ideas with Red Heart products to create joy. You'll know that blogs with the Joy Creator seal have well-written patterns using Red Heart yarn, clear pictures and an engaging social presence.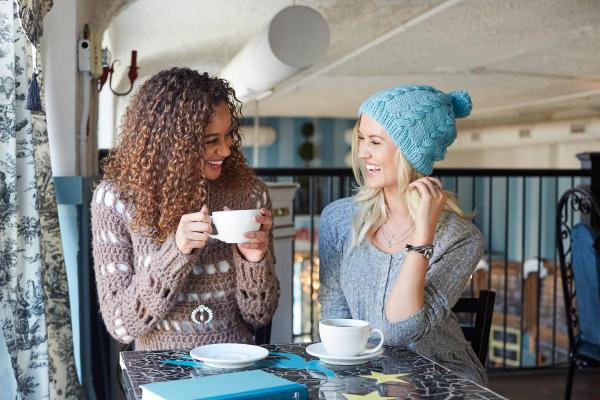 Some of the new yarns that Red Heart has released recently include It's a Wrap, Dreamy, and their new collection of Chic Sheep by Marly Bird, a well-known designer and blogger, who they partnered with to create the 100% Merino Wool yarn.
Last fall, Red Heart introduced a new campaign, "While I Was Yarning." The intent of the campaign is to show how your yarning can go with you wherever you go. Look up #WhileIWasYarning on Instagram or Facebook and you're sure to find hundreds of photos from yarn lovers.
Red Heart also releases lookbooks throughout the year. Their latest, Coffee and Yarning, features 12 free knit and crochet patterns that are the perfect companion to a cup of joe, from cup cozies to sweaters to beanies. Coffee and Yarning is a great guide for your first #WhileIWasYarning social media post. Cozy up at your favorite coffee shop and try one of these free patterns; you might just find your next Insta-worthy post!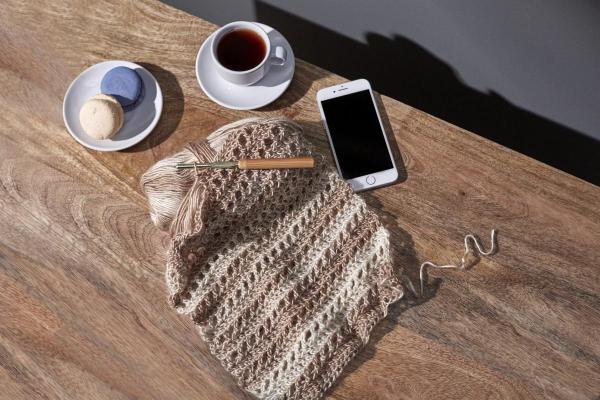 Make sure to check out the Red Heart blog "Heart Strings," as well as their Facebook and Instagram pages, for inspiration, Red Heart news, tips and tricks, patterns and more.