By Christine Roberts
1. We come in peace
Yes, I was intimidated [to join a guild]! "Guild" sounds so serious and professional, but think of it as a knitting club! I thought all those experienced knitters would smell my fear as I walked into that first guild meeting, but once I got there, I learned that everyone was very friendly and welcoming...especially to newer knitters.
2. A plethora of knowledge
I was also intimidated to ask knitting questions. I did not want to show how little I knew about knitting. But everyone was very helpful and honest about tips, tricks, and advice! Gauge...yes, I learned that I must actually knit a gauge swatch…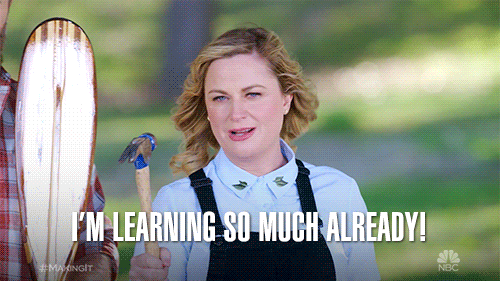 3. Super supportive!
These ladies and gentlemen are so supportive when you get frustrated or want to try a new skill or pattern. They are your crafting cheerleaders! They will say "yes you can!" when you are saying "oh no I can't!" When they are brave and try something new, it gives you the courage to try something new too.
4. Camaraderie!
I honestly thought no one knitted anymore but my Granny and a few of her friends up in Canada! After all, that is who taught me to knit and crochet. I really never knew anyone else who crafted like I did...until I went to that first knitting guild meeting. Wow! I never knew there were so many knitters in the Grapevine[,TX] area. It was very cool to learn that so many people knitted and crocheted!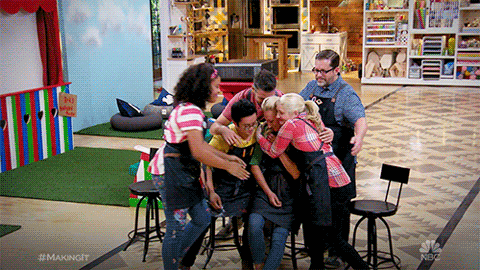 5. Making the time
Life sometimes gets in the way of crafting...at least for me! I often am so tired when I get home that I don't make the time to work on my projects. But, attending my guild meetings gives me time that is dedicated to crafting. It also gives you that bit of inspiration to get back to work on that languishing project. The meetings keep me interested and drive me to complete (and start) my projects!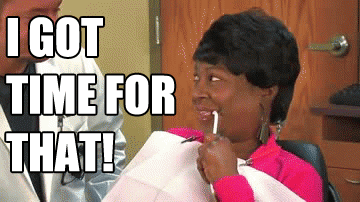 So, I totally get the intimidation that comes with attending your first few meetings, but just know that these guilds are there to support, guide and inspire you in your crafting journey. I am so thankful I took a chance and went to that first meeting! I have met wonderful people who support me in my knitting adventures and are also lifelong friends!