What's better than a bus filled with yarn? Maybe a vintage VW bus filled with yarn and a 1970's- themed photoshoot to match?
At the end of July, CYC collaborated with The Rosemary Bus and The DIME Store Denton to bring you this year's I Love Yarn Day pictures. We captured the ultimate yarn haul and filled a 1971 VW bus to the brim with bright, luscious yarn. Check out our Pinterest board to see all the edited pictures!
The DIME Store yarn bombed the outside of the store and pom-bombed (pompom bombed) the inside of the store and even held a pompom party inside the shop while we set up.
We started setting up and filling the bus around 2 p.m. that day. We had over 15 boxes of yarn at the ready, which was all donated by our members (Lion Brand, Yarnspirations, Red Heart and LoveCrafts). No skeins of yarn were harmed in this project and all of the yarn was donated to Warm up America!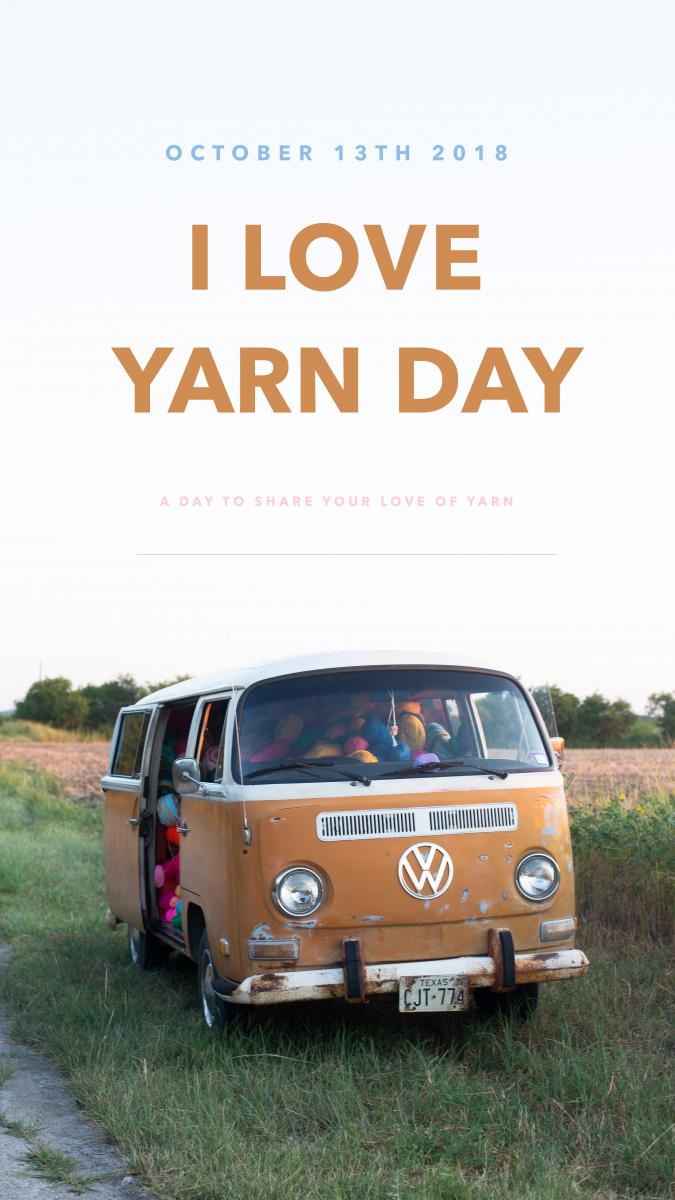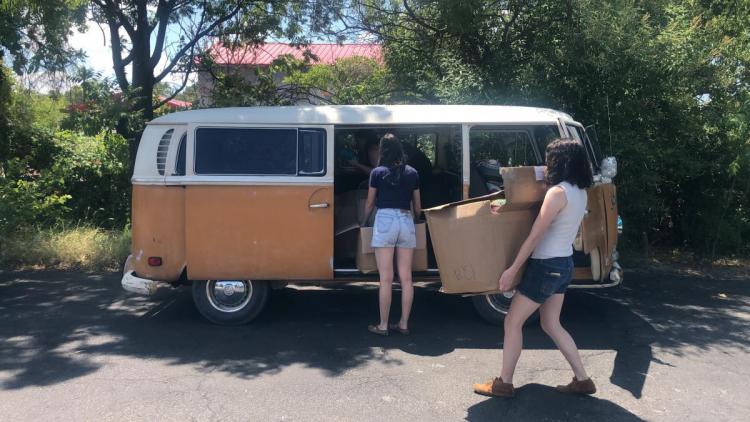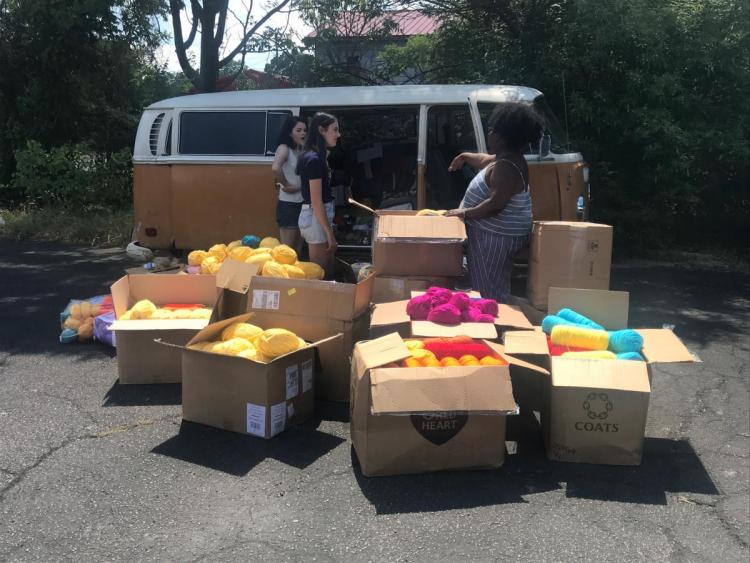 To create an illusion and make our job easier, we placed three boxes inside the bus and covered them in afghans to take up space (if we didn't do that, we would've needed A LOT more yarn).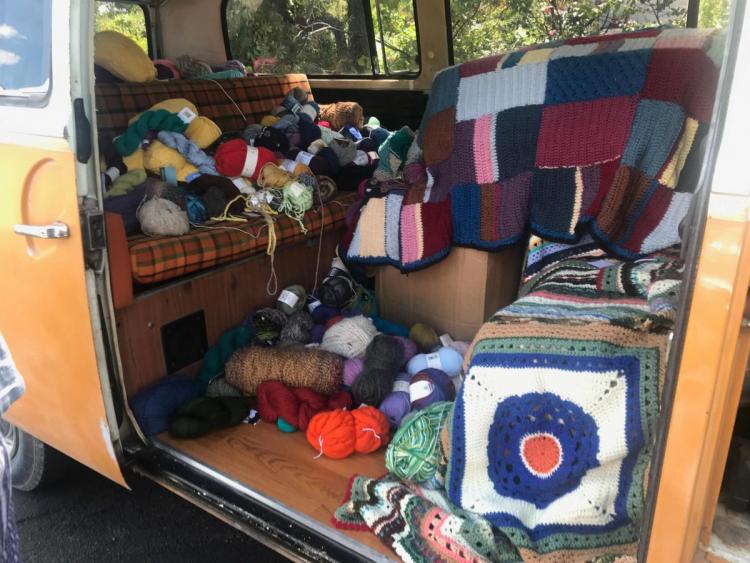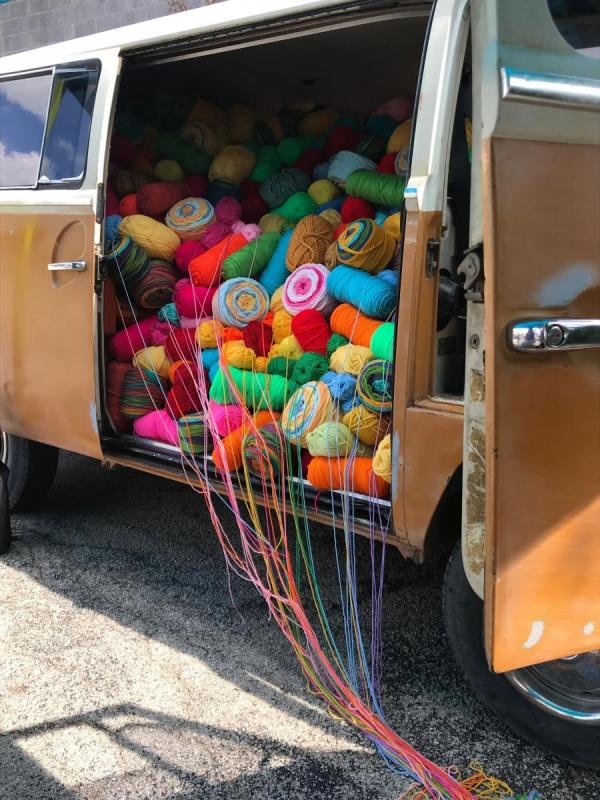 After we finished filling the bus with yarn (which took about two hours), we started our I Love Yarn Day photoshoot. Our models Jackie and Aeda donned their 70's get ups and had fun posing with the bus and playing with the yarn. Check out those boots!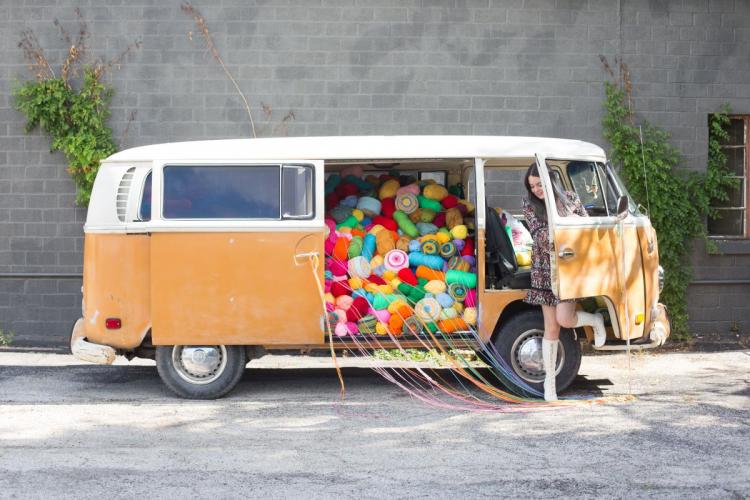 We were so excited to partner with the Rosemary Bus because it provided the perfect backdrop for our yarn. Our model Aeda provided the 70's garb, which was the cherry on top of a perfectly styled shoot.
After our photoshoot at DIME, we allowed people in the shop and anyone who stopped by to take pictures with the yarn-filled bus. DIME even had a Polaroid camera and took peoples' pictures for them.

From l-r: Marissa Castilleja, Shawna Smith and Shelley Christner
Once we were done taking pictures at DIME, we headed to a sunny field in Denton and took some more shots for the campaign. Our models changed outfits and were even matching (the floral design on one mode's dress coordinates with the floral design on the other model's pants).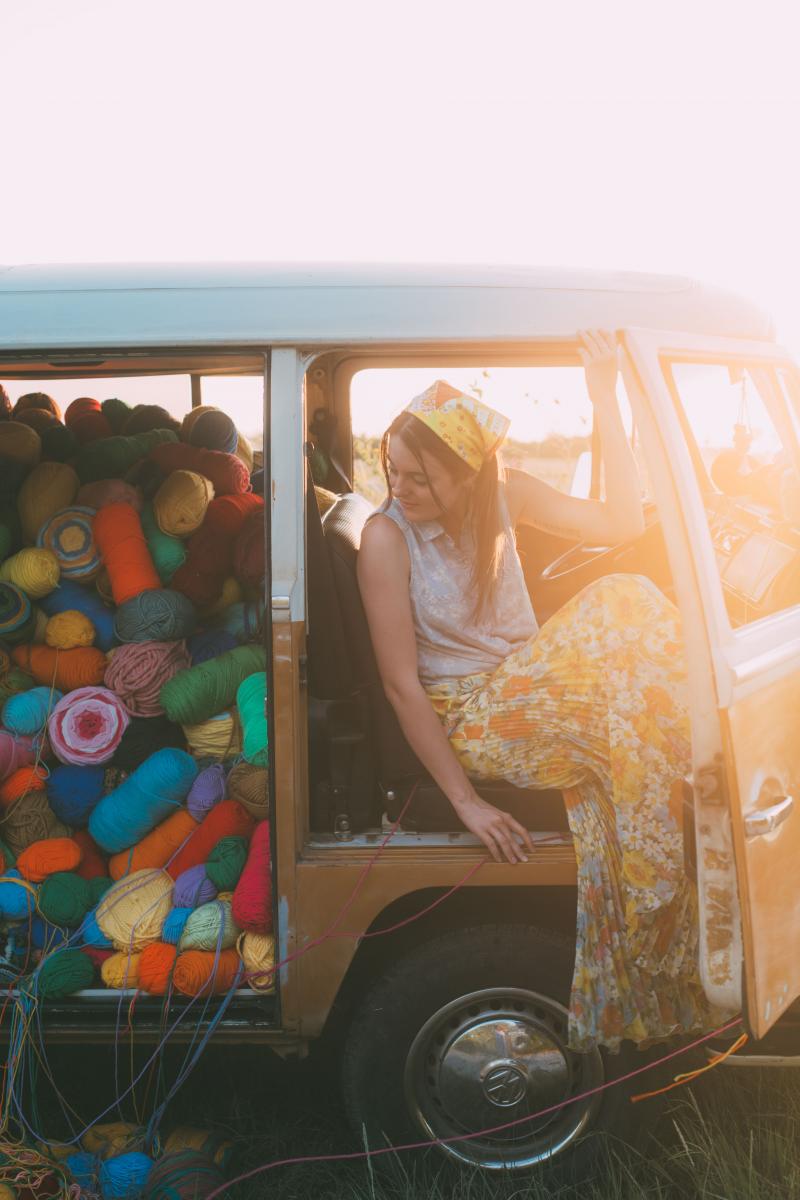 Let me tell you, though. The setup and teardown of this photoshoot was NOT glamorous. It was a lot of work and we luckily had a lot of people who helped us make it a success. Here are some pictures of us boxing the yarn up after the photoshoot (which mostly happened after the sun went down):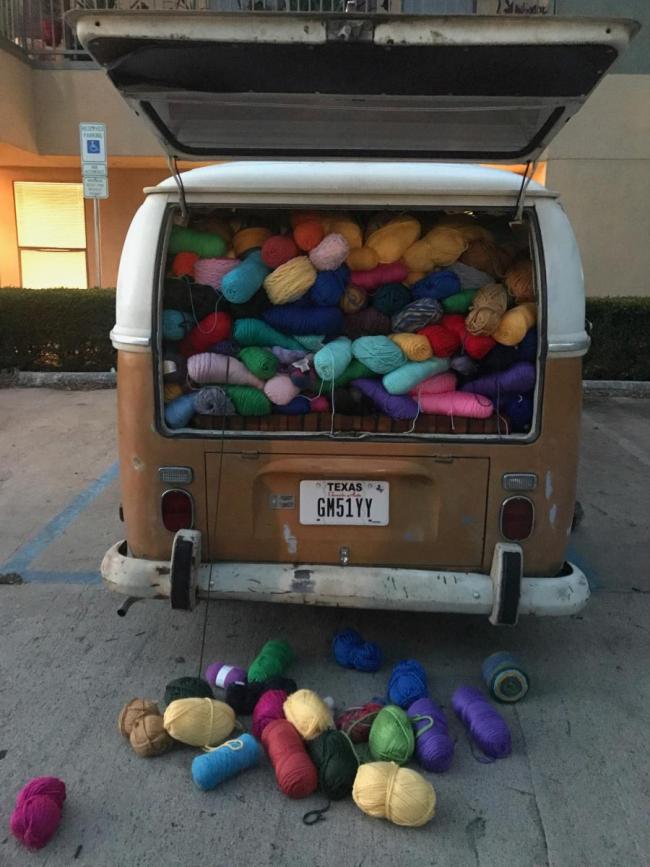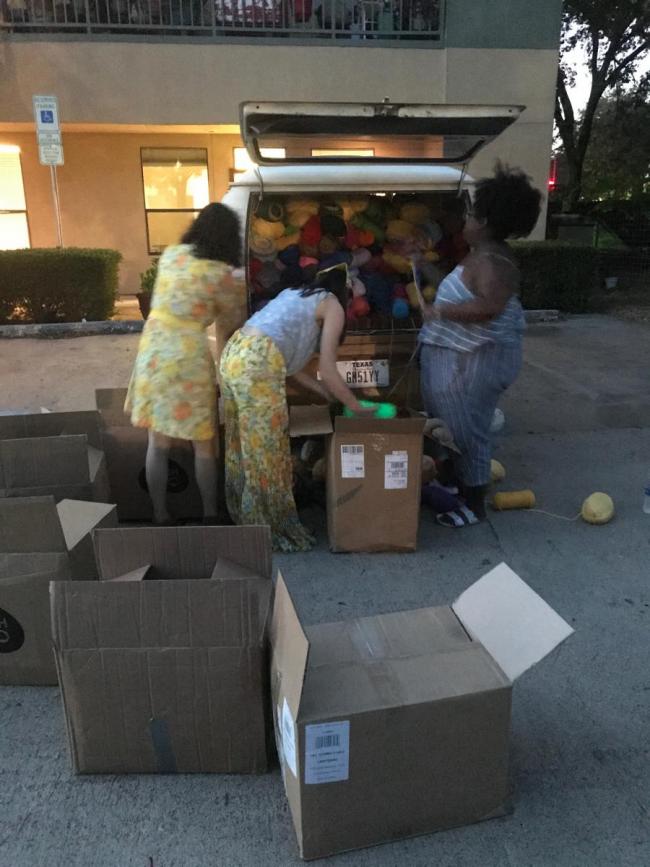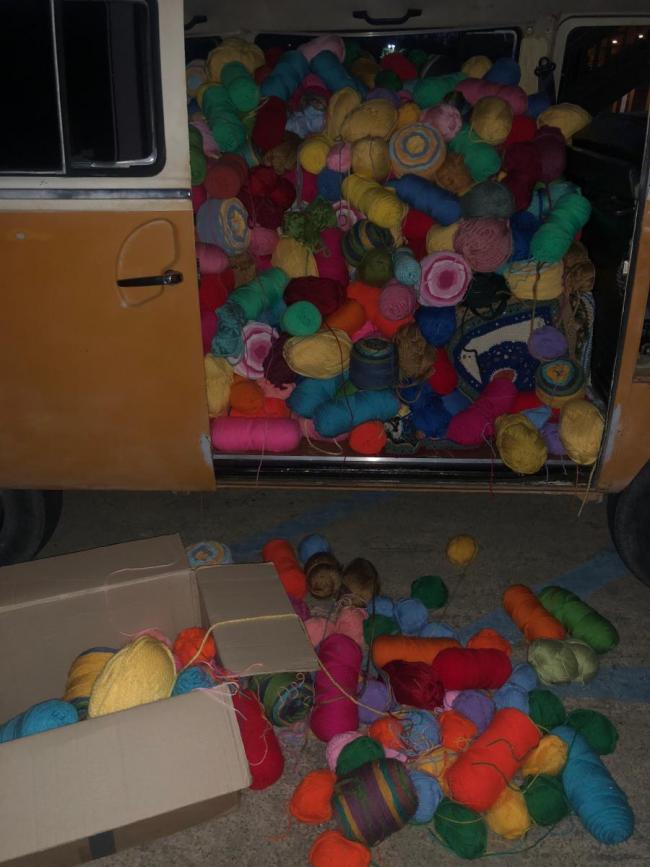 All in all, this year's I Love Yarn Day photoshoot was a blast and we are grateful to The Rosemary Bus and the DIME Store for partnering with us to create some amazing pictures and memories!