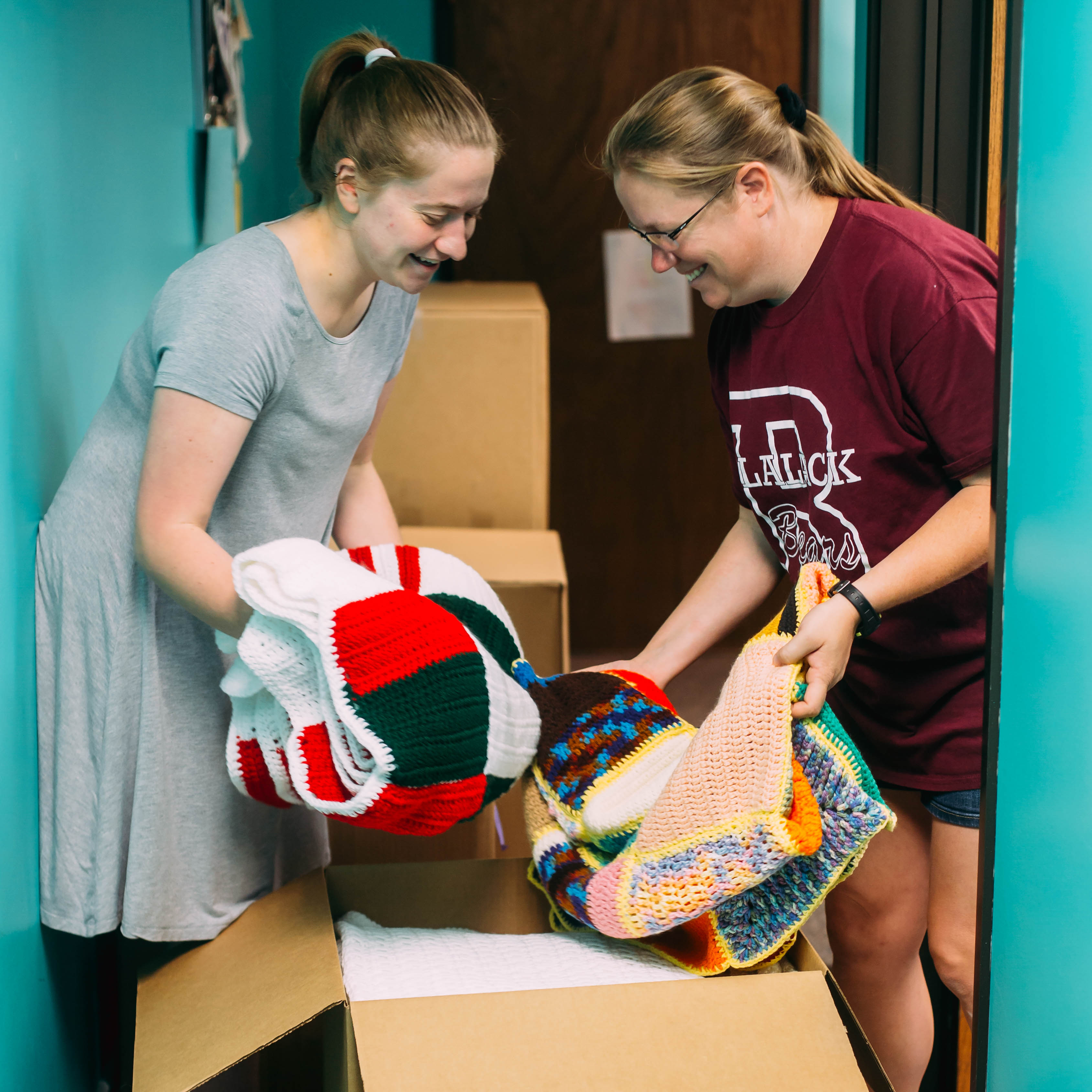 Have you ever wondered what goes into the work that Warm Up America! does? The Craft Yarn Council's partner charity receives packages every single day containing anything from afghans to scarves to socks.
If you want a behind the scenes look into what it takes to go through all of our donations, then tune into our Facebook every Tuesday at noon central time as we unbox YOUR donations! Make sure to watch every time or you could miss the opening of your box.
Your illustrious hosts, Dionne and Sarah, will open boxes and share their thoughts on each week's donations. With all of our current initiatives, including Tiny Hats for Tiny Babies, Hurricane Harvey, and Made With Love, you're bound to see all sorts of fun items! Tune in tomorrow for the first unboxing!