In addition to teaching someone a yarn craft, participating in the ILYD giveaways, and following ILYD on social media, October 13th is the perfect time to get together with friends to celebrate crochet, knitting and crafting with yarn. Plan a special activity or start a fun new project like those below. Want more project ideas? Check out our Yarn Lovers Pinterest board for more inspiration!
Decorate!
Mix it up with these fun and easy projects for your home and impress your friends and family! Weave a whimsical wall hanging, string together some tassels or make a pompom rug to add a flair of fun to your home.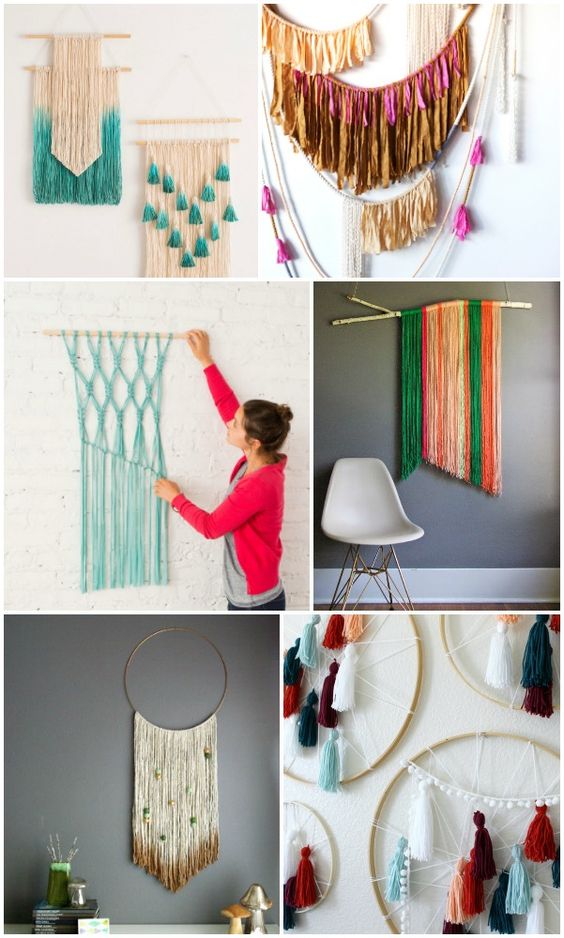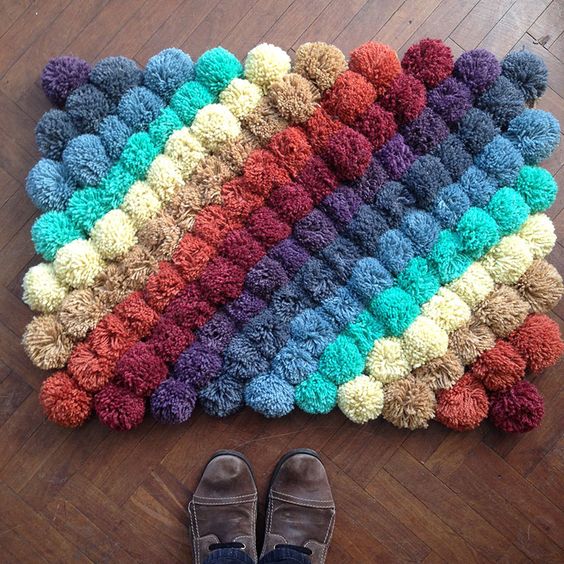 ---
Knit & Crochet for a Cause

Top off this feel good day spending time to help others. Whether you are working alone, with co-workers at lunchtime or celebrating ILYD with a group, ply your needles and hooks for a cause. Here is one suggestion… Warm Up America! …a charity that has been donating afghans and knitted and crocheted accessories to people in need for more than 35 years, maintains a list of social service agencies requesting needed items. Learn more about this program at the Warm Up America! website (www.warmupamerica.org).
---
Fashion
Go from drab to fab with the latest knit and crochet fashion trends - from crop tops to knit sandals to pompoms, the possibilities are endless!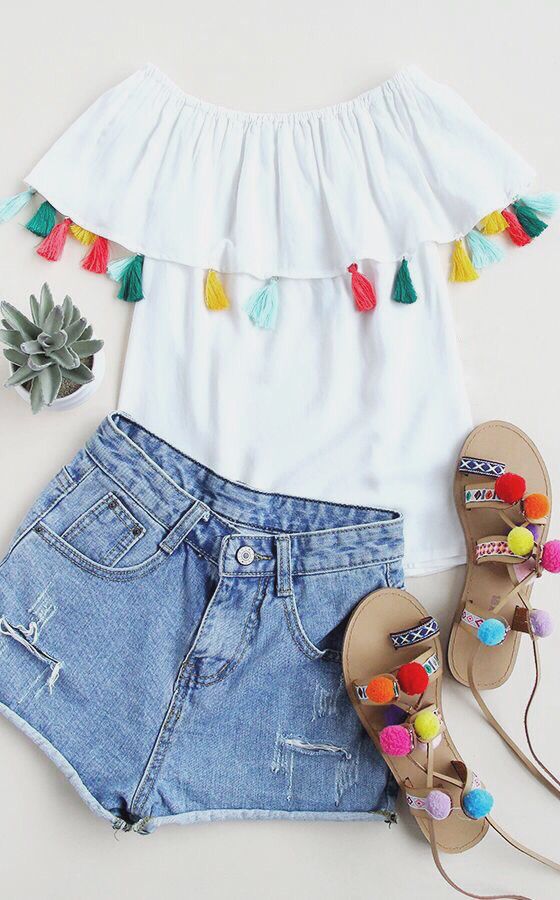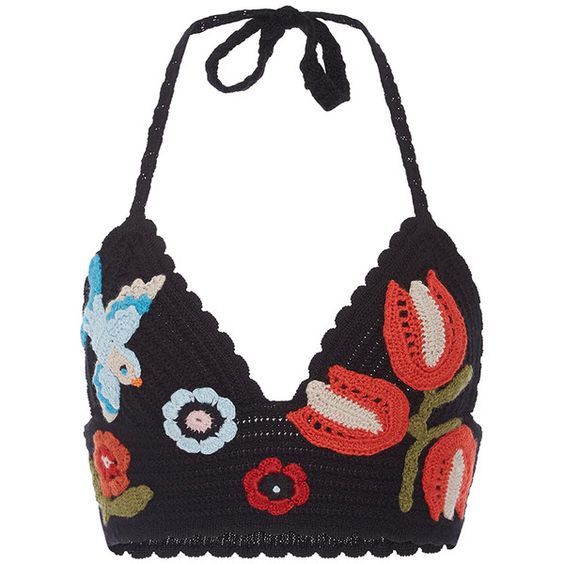 ---
Kid's projects
Get your kids started with simple yarn projects that are not only easy, but fun and exciting!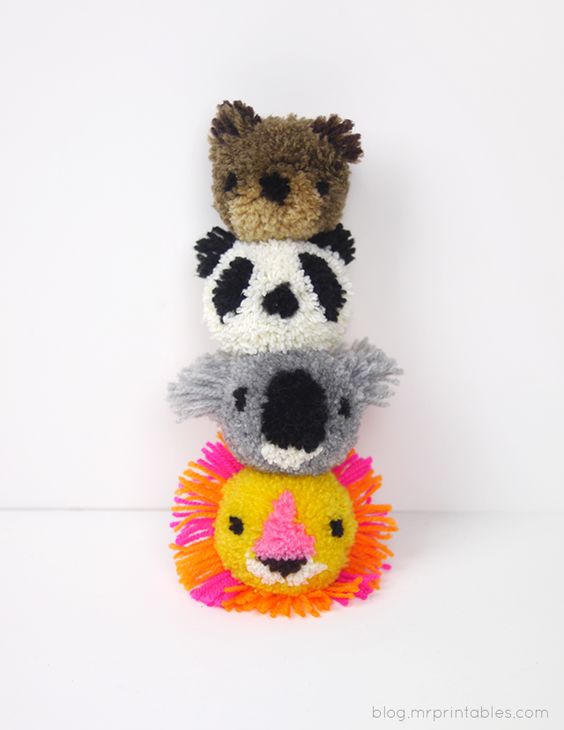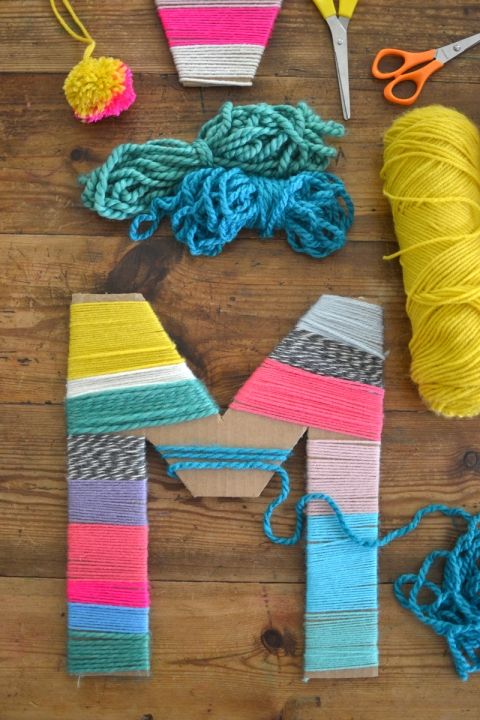 ---
Easy yarn projects
Have a lot of yarn but no time? Try one of these quick and easy wrapping projects to satisfy your yarn urge!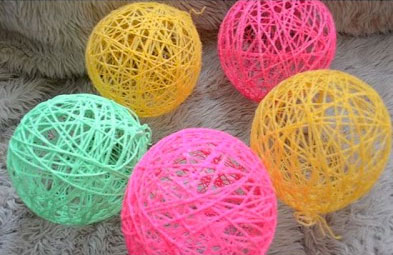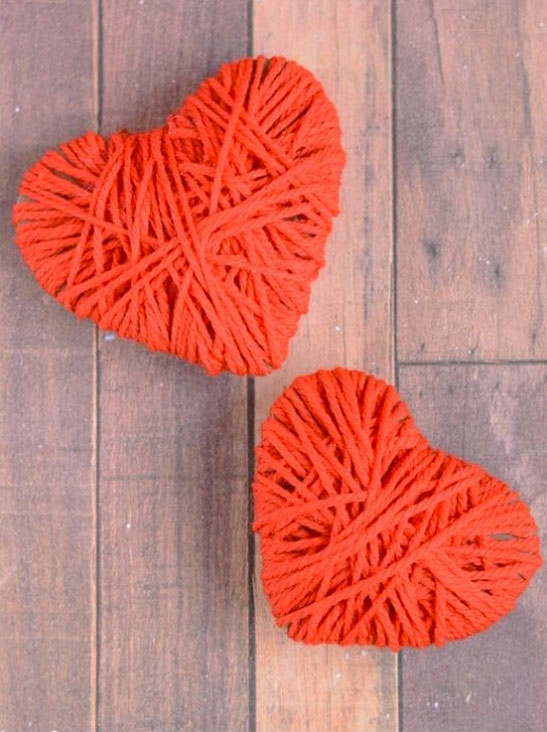 ---
Start a CAL (crochet along) or KAL (knit along) project on ILYD
Here's all you have to do. Get a group of friends. Select a project and yarn type but everyone can select their favorite colors and yarns. You'll be surprised at how different each of the finished projects will look. Also, you can share tips and techniques as the project progresses. CAL and KAL throughout the fall and winter months but set a deadline for finishing.
---
Yarn Crawl
Get a group of friends together and go shopping at your local yarn shop (LYS) and craft stores. Start a project together with your new yarn and cap off the evening with a yarn-themed party!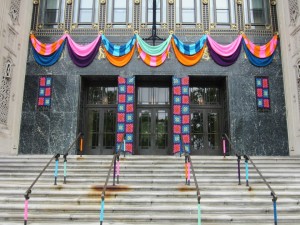 ---
Events
Plan your own local yarn bombing event and fill your city with color or plan to meet up with other yarn enthusiasts to knit or crochet in public.